Guest speaker 2022 Dinner John Weale CB OBE
John Weale CB OBE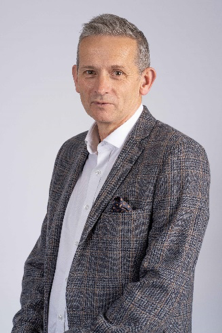 Chairperson Atlas Elektronik UK, defence underwater specialist company, and military advisor to James Fisher Defence since leaving the Royal Navy in 2020 as Rear Admiral Submarines and Flag Officer Scotland and Northern Ireland, home has been in Cornwall since late 1980s.
A career submariner, which included an exchange post to the US, Command of HMS Trafalgar hunter killer submarine, much of my early career was spent on operations which included Southern Iraq, before embarking on a second stage career in capability management. Completing appointments in both the Ministry of Defence, London and Abbeywood, promoted to Commodore and appointed DFOST in 2013. Promoted Rear Admiral in 2015 and appointed Head of Submarine Service and Flag Officer Scotland for a period of almost 5 years, he retired from the Royal Navy in 2020 and noted that nuclear ownership and Scottish politics made for interesting bed-fellows which relies on good communications.
Awarded Companion of the Bath and Order of British Empire, continuous personal development included a Cranfield Uni MBA and completion of the Oxford Uni Major Projects Leadership Academy.
John enjoys life by the sea and is President of UK Defence Deer Management.