Vice Chairman: CPO (UW) Peter White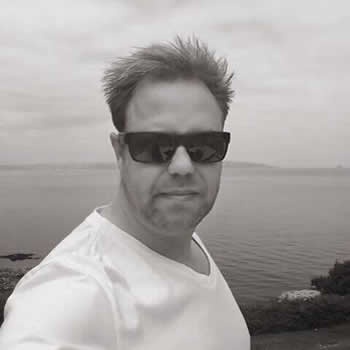 DUTIES:
He shall assist the Chairman and shall officiate in the Chairman's absence, in which event he will have the same right of voting as the Chairman.
CHIEF PETTY OFFICER PETER WHITE BRNC ISA
Peter White was born on the Wirral Merseyside in December 1971 and was educated at Pensby Secondary School and six form college Wirral.
Joining the Royal Navy in September 1989 and after initial training at HMS RALEIGH, he joined HMS BROADSWORD as a Seaman Sonar and immediately deployed on a six month deployment to the South Atlantic.
After a further 18 months and through drafted to HMS BATTLEAXE, saw another deployment east of suez. A further two year draft in BATTLEAXE, his next assignment saw him at HMS DRYAD where he was part of the staff in Cook building delivering simulated training to visiting Ships.
An unusual but rewarding position followed in 1995 on the Royal Navy's Display team, traveling the country with a team of 30 delivering a window ladder display to national events. His return to sea at the end of 1995 saw another deployment to the Caribbean on HMS BRILLIANT where he participated in the televised documentary of the Ships name. Three more type 22 frigates HMS SHEFFIELD, CUMBERLAND, and CAMPBELTOWN followed prior to LS(S) professional qualifying course in 2001.
Returning to HMS CAMPBELTOWN saw only a short appointment as a leading hand and after selection to Petty Officer he was then appointed to the Royal Navy's Presentation Team in 2003 where he assumed the role as Road Team Manager traveling the width and breadth of the country, delivering promotional presentations to businesses and influential VIP's.
Next was a visit to HMS DRAKE where he utilised the FOST literature to prepare himself for POQC. 2004 was the start of POQC and after learning more than 3 different Command systems he was awarded the course Herbot Lott, as well as best overall student.
On completion of POQC he was nominated as a Passive Sonar instructor which was highly rewarding for a newly promoted Senior Rate. In 2006 he spent 3 years in HMS MONTROSE where he deployed east of suez before returning back to HMS COLLINGWOOD as the Senior Passive Instructor. As a result of manpower restrains within the UW cadre he was asked to return early back to sea on HMS MONTROSE in 2009 as a LACPO(UW). Taking the Ship out of refit and the SARC process, he successfully completed the draft and after an OST period and a fascinating 7 month deployment to the South Atlantic where the highlight was visiting South Georgia, he was then proudly appointed to FOST as a UW Sea Rider in 2012. After a highly rewarding and personally satisfying 4 years he was selected to join BRNC DARTMOUTH in December 2016.
Medals and Awards LSGC Former Yugoslavia. IRAQ, Golden Jubilee. Diamond Jubilee.